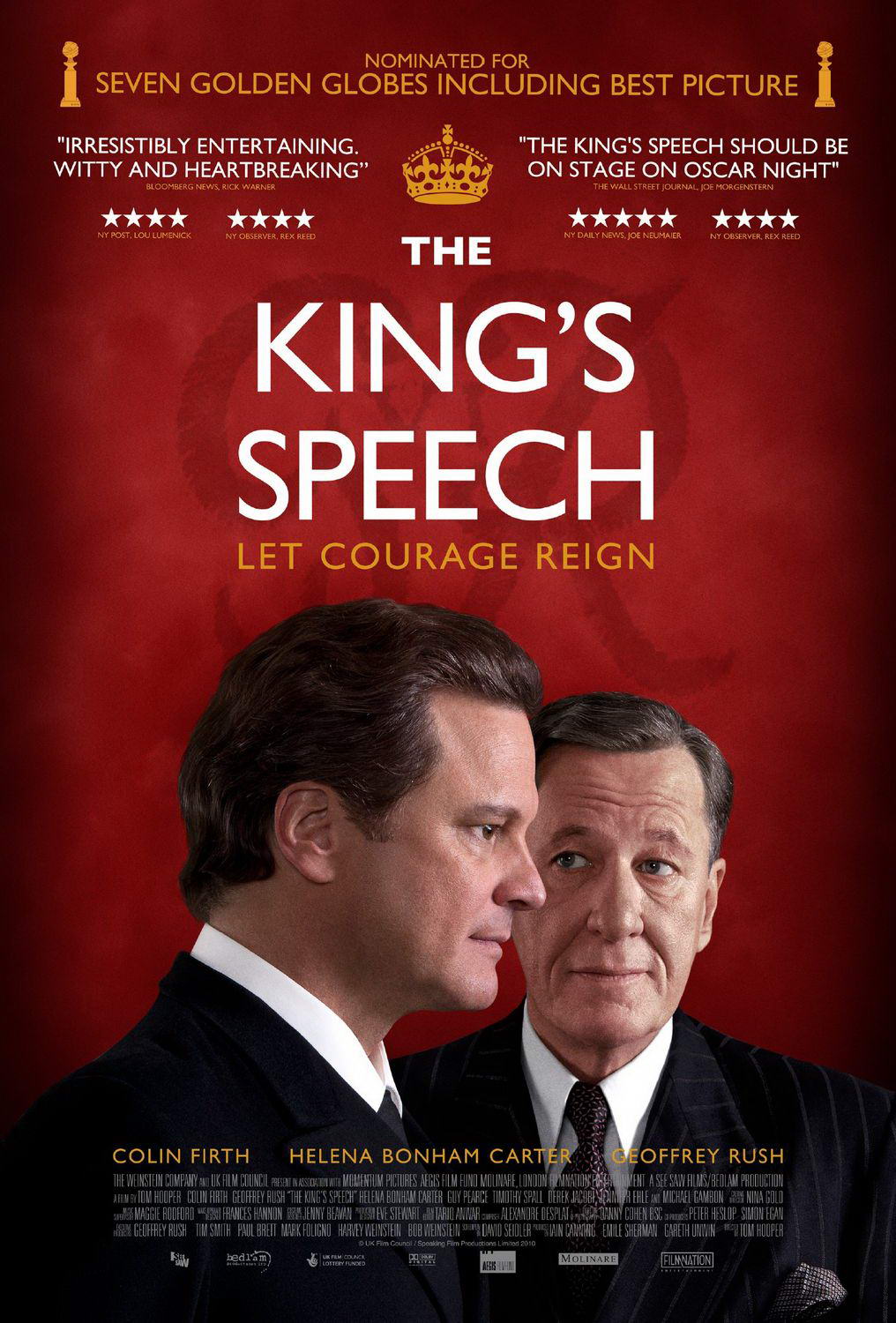 By Debbie Elicksen.
England's Prince Albert (Colin Firth) has a stuttering problem, which for most people, wouldn't be an issue. As the next in line to be king, moving the masses with his speeches is an integral part of the job. His stuttering could severely impact the confidence in his leadership. Enter the best speech therapist in the country. Lionel Logue (Geoffrey Rush) is unapologetic when treating the king like any other student, so it is up to Queen Elizabeth (Helen Bonham Carter) to broker a way to get her husband to swallow his pride and for Logue to make some small concessions to solve this issue so that "Bertie" can become King George IV of England. The hard work pays off when the new king delivers one of the most powerful wartime speeches ever made.
Based on a true story, The King's Speech (2010) is a historical drama written by David Seidler and directed by Tom Hooper.
This is a movie that shows the importance of communications to anyone in a position of power. It's also about having confidence in one's abilities, while having the perseverance to overcome obstacles.
Colin Firth is very believable and brilliant in this film. The King's Speech also took home several key awards: Academy Award for Best Motion Picture of the Year; Best Performance of an Actor in a Leading Role (Colin Firth); Best Achievement in Directing; and Best Writing, Original Screenplay.
I give the movie 3.5 stars out of five.