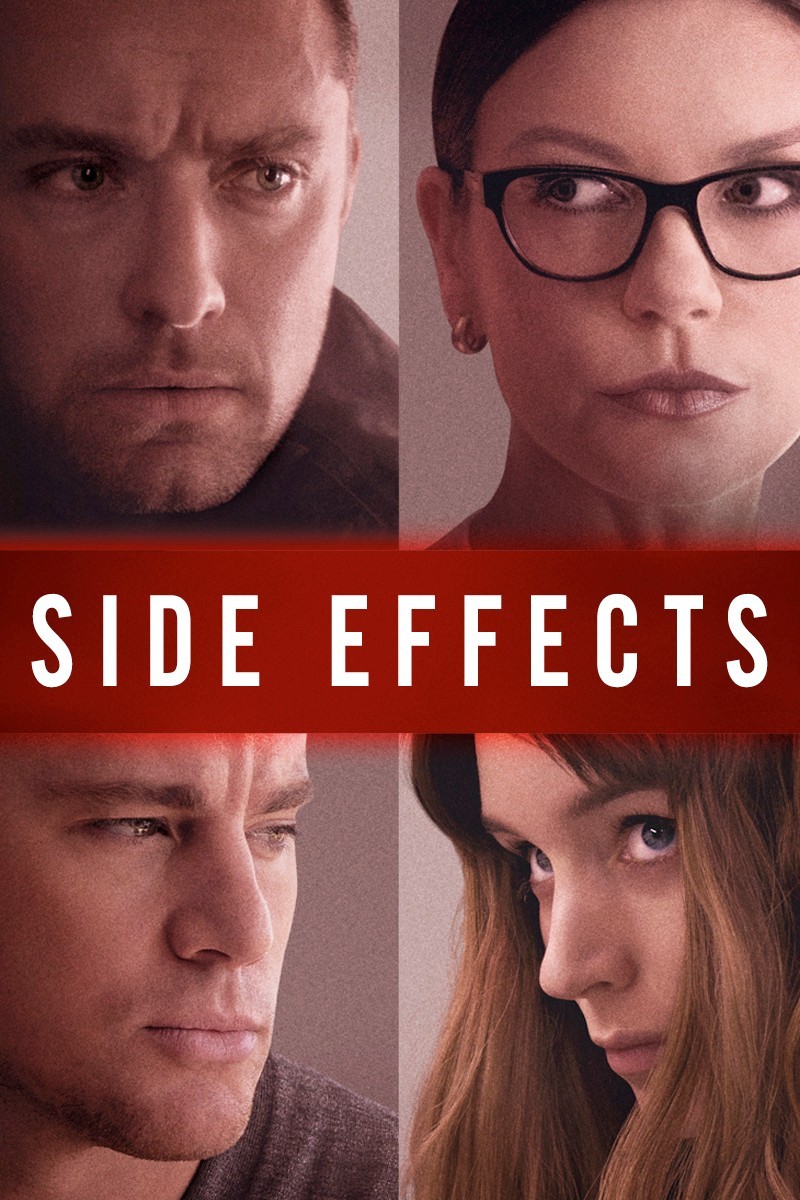 By Debbie Elicksen.
Side Effects (2013) is a psychological thriller directed by Steven Soderbergh and written by Scott Z. Burns.
Emily Taylor (Rooney Mara) is a women struggling with mental health when her husband Martin (Channing Tatum) is released from prison, having served time for insider trading. In a zoned-out state, she stabs and kills her husband in the kitchen, then goes back to bed. She tells the authorities she was asleep when he was attacked, but then changes her story to say she did it from a sleepwalking side effect of the medication she was prescribed by Dr. Jonathan Banks (Jude Law).
The police investigation concludes that Dr. Banks is at fault because of his treatment being attributed to agreeing to prescribe an advertised drug the patient had asked him for. The accusation affects his practice, but then he realizes the patient's knowledge of this drug goes back to her previous therapist, Dr. Victoria Siebert (Catherine Zeta-Jones). After Dr. Banks tracks down and visits Dr. Siebert, he does his own investigation and believes the murder of Martin Taylor and frame against him was all planned as a campaign to destroy him. There is also a correlation when the drug's stock rises. Dr. Banks then uses this knowledge against his patient and her co-conspirator therapist.
This movie is really good. In fact, I accidentally began to watch it a second time, forgetting I already had, and you know what? It was just as good the second time around. I give this four stars out of five.