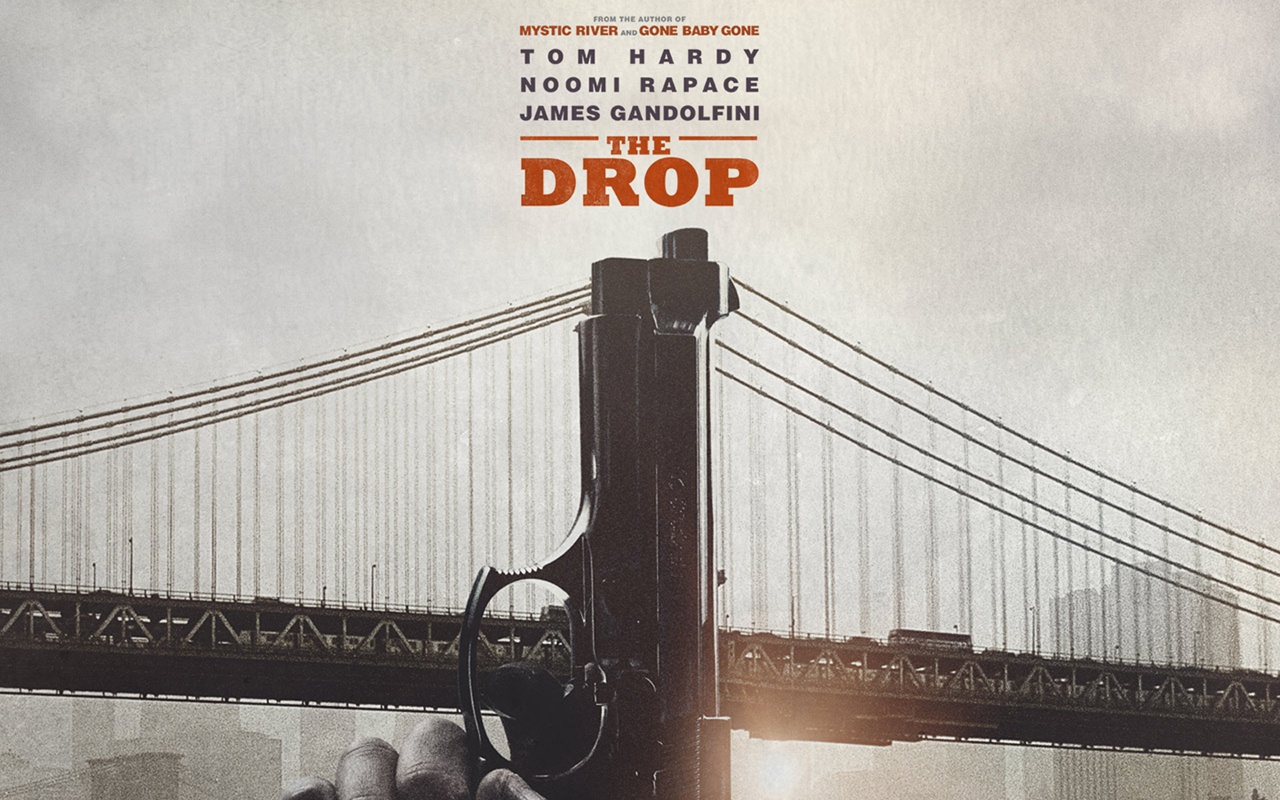 By Debbie Elicksen.
If you're a fan of mob movies and crime dramas, you will probably like Fox Searchlight's The Drop. But not just because it stars James Gandolfini (The Sopranos).
Michaël R. Roskam directed this 2014 film, which was cleverly written by Dennis Lehane.
The story features a quiet-spoken and unassuming bartender, Bob (Hardy), who works for his cousin Marv (Gandolfini), a wannabe gangster who misses the old days. Marv uses his Brooklyn bar to channel money for local mobsters. Greed takes a turn when a robbery goes bad and results in authorities nosing into the neighborhood's past and how most of the characters are connected. You don't necessarily see the ending coming. It's a great twist in the storyline and you'll actually be rooting hard for Bob.
Noomi Rapace, Matthias Schoenaerts, John Ortiz, Michael Aronov, Michael Esper, and Ann Dowd also star in this film. I'd give this R-rated flick a 3.75 our of five.
The Drop